India 🇮🇳 | Tai Ahom ethnic: আহোম
กระดานสนทนาแบบมีรูปภาพประกอบ โพสท์โดย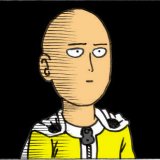 อ้ายเติ่ง
Tai-Ahom is an ethnic Tai group found today in the Indian states of Assam and Arunachal Pradesh.
They are the admixed descendants of the Tai people who reached the Brahmaputra valley of Assam in 1228 and the local people who joined them over the course of history.
Sukaphaa, the leader of the Tai group and his 9000 followers established the Ahom kingdom (1228–1826 CE) which controlled much of the Brahmaputra Valley in modern Assam until 1826. Even though the Ahom made up a relatively small portion of the kingdom's population, they maintained their original Ahom language and practiced their traditional religion till the 17th-century, when the Ahom court, as well as the commoners, adopted the Assamese language, and Ekasarana dharma and Shakta sects of Hinduism.
There is a lot of affinities of a style of living. Like the rural Thai people of Thailand, the house of rural Ahom families have been made of wood, bamboo, and two roofs are typically designed by the thatching grasses.
The Tai Ahom language is a Tai-Kradai Language which is the westernmost branch of Thai languages or the usefulness of their talents too was accepted as Ahoms.
Currently, they represent the largest Tai group in India, with a population of nearly 1.3 million in Assam.
Ahom people are found mostly in Upper Assam in the districts of Golaghat, Jorhat, Sibsagar, Dibrugarh, Tinsukia (south of Brahmaputra river); and in Lakhimpur, Sonitpur, and Dhemaji (north).
There is a significant presence in Karbi Anglong and Lohit District of Arunachal Pradesh.
Tags ที่เกี่ยวข้อง :
Tai Ahom
,
ชาติพันธุ์
,
ไทอาหม
,
culture
,
costume
,
dress
,
outfit
,
history
,
TaiKingdom
,
traditional
,
Tai
,
Ethnic
,
India
,
Assam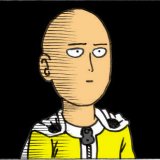 มีผู้เข้าชมแล้ว 246 ครั้ง
โพสท์โดย:
อ้ายเติ่ง
,
2M
เป็นกำลังใจให้เจ้าของกระทู้โดยการ "VOTE" และ "SHARE"
India 🇮🇳 | Tai Ahom ethnic: আহোম
หากคุณเป็นเจ้าของนิตยสาร/โมเดลลิ่ง เอเจนซี่ ต้องการโปรโมท สามารถส่ง e-mail แจ้งทีมงานให้ตั้งค่า username ของคุณเป็น Official User ได้ที่ info@postjung.com โดยไม่มีค่าใช้จ่ายใดๆ