Khmer culture in 400 years.
กระดานสนทนาแบบมีรูปภาพประกอบ โพสท์โดย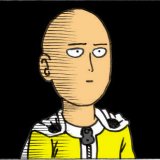 อ้ายเติ่ง
Khmer is a Thai colony for 400 years.Originally, the Chao Phraya River was a Dvaravati kingdom have a culture of their own Khmer can overcome the dvaravati
at that time, Khmer culture was sent to people in the Chao Phraya River, such as the Prang but after the kingdom of Ayutthaya. Khmer is a colony of Siam
since then, Khmer people have used Thai culture many cultures were built during Ayutthaya period
Ayutthaya culture from many countries such as India, China, Sri Lanka, Japan, Persia, Java, Malawi
Ayutthaya has developed those things become a wholesome Thai culture such as conical hat of Persia Was developed into a Jada stupa of Sri Lanka even the Khmer prang was developed into a Thai prang
there are many fine Thai cultures in the Ayutthaya period such as Khon Thai style castle squared-based stupa with indented corners
these cultures were sent to Khmer because Khmer was a Thai colony for 400 years
even talking in the palace also requires Thai.
puote of the Cambodian princess and the people in the Khmer palace
https://www.youtube.com/watch?v=NeIVfqI4U3U
https://www.youtube.com/watch?v=PZNc7QQ4-bg&t=7s
Can see from sculpture of Angkor Wat It is very different from the present Can not be linked Thai has evolved since Sukhothai, Ayutthaya, Thonburi, Bangkok. cambodia can not create anything in the dark ages and the quality of work today.
https://www.posttoday.com/world/563045
Quality of work
https://youtu.be/r0inxDUAYeE
Let's see the comments.
https://youtu.be/YxVkI4_PY8s
https://books.google.co.th/books?id=99H_tpN_iVkC&printsec=frontcover&dq=the+historical+foundations+of+world+order&hl=th&sa=X&ved=0ahUKEwi7qZycnt3dAhWHPo8KHU9rAd0Q6AEIGzAA#v=onepage&q=siam%20400&f=false
Although not completely colonized was completely in the reign of King Rama 5 but it is considered under Thai rule total time colony , under the rule of Thai is 400 year
The first capital of Thai is Sukhothai since Sukhothai, Thai is over 700 years old enough for creating a culture and send to the colonies If you go back to see your Angkor you will be able to know that it
You can also see more details one of the comments of the Americans his text contains references written by Japan, France and many other countries These documents indicate that Cambodian culture currently influences Siam.
https://www.quora.com/Is-Thailand-trying-to-underplay-the-Khmer-influence-on-its-culture
French Document Sample
Cambodia had fallen into the control of Siamese hegemony around the reign of King Naresuan. But it was during the Thonburi Kingdom that the high cultures of the Rattanakosin kingdom were systematically transmitted to the Cambodian court who absorbed them voraciously. As Fédéric Maurel, a French historian, notes:
From the close of the eighteenth century and through the nineteenth century, a number of Khmer pages, classical women dancers, and musicians studied with Thai ajarn (masters or teachers) in Cambodia. The presence of this Thai elite in Cambodia contributed to the development of strong Thai cultural influence among the Khmer upper classes. Moreover, some members of the Khmer royal family went to the Thai court and developed close relations with well-educated Thai nobility, as well as several court poets. Such cultural links were so powerful that, in some fields, one might use the term Siamization in referring to the processes of cultural absorption at the Khmer court at that time.
It was during this period of Siamization that Thai literary influence had a wholesale impact on the Khmer literature. The Nirat or Siamese tradition of parting poetry was emulated by Khmer poets; and many Thai stories, such as Ka Kee, were translated from the Siamese source into the Khmer language. One study on comparative literature found that Cambodia's current version of Ramayana (Reamker) was translated directly from the Thai source, almost stanza by stanza. The Cambodian royal court used to stage Thai lakhon dramas in Thai language during King Narodom's reign.
Sample English Documents support some parts France
The first detailed European record of khon and other Thai classical dances was made during the Ayutthaya Kingdom. The tradition and styles employed are almost identical to the Thai traditions we still see today. Historical evidence establishes that the Thai art of stage plays were already perfected by the 17th century. Louis XIV, the Sun King of France, had a formal diplomatic relation with Ayutthaya's King Narai. In 1687, France sent the diplomat Simon de la Loubère to record all that he saw in the Siamese Kingdom and its traditions. In his famous account Du Royaume de Siam, La Loubère carefully observed the classic 17th century theatre of Siam, including an epic battle scene from a khon performance, and recorded what he saw in great detail
The Siamese have three sorts of Stage Plays: That which they call Cone [khon] is a figure dance, to the sound of the violin and some other instruments. The dancers are masked and armed, and represent rather a combat than a dance. And though every one runs into high motions, and extravagant postures, they cease not continually to intermix some word. Most of their masks are hideous, and represent either monstrous Beasts, or kinds of Devils. The Show which they call Lacone is a poem intermix with Epic and Dramatic, which lasts three days, from eight in the morning till seven at night. They are histories in verse, serious, and sung by several actors always present, and which do only sing reciprocally.... The Rabam is a double dance of men and women, which is not martial, but gallant ... they can perform it without much tyring themselves, because their way of dancing is a simple march round, very slow, and without any high motion; but with a great many slow contortions of the body and arms.
Of the attires of Siamese khon dancers, La Loubère recorded that: hose that dance in Rabam, and Cone, have gilded paper-bonnets, high and pointed, like the Mandarins caps of ceremony, but which hang down at the sides below their ears, which are adorned with counterfeit stones, and with two pendants of gilded wood."
La Loubère also observed the existence of muay Thai and muay Lao, noting that they looked similar (i.e., using both fists and elbows to fight), but the hand-wrapping techniques were different.
The accomplishment and influence of Thai art and culture, developed during the Ayutthaya Period, on neighboring countries was evident in the observation of Captain James Low, a British scholar of Southeast Asia, during the early Rattanakosin
"The Siamese have attained to a considerable degree of perfection in dramatic exhibitions — and are in this respect envied by their neighbours the Burmans, Laos, and Cambojans who all employ Siamese actors when they can be got.
Burma admits get the khon from Thai.
https://youtu.be/n8b-_m-_C1Y
You can read these articles from the links that Americans attach in his article some things may not but you will see something similar.
https://www.quora.com/Is-Thailand-trying-to-underplay-the-Khmer-influence-on-its-culture
Please study the dark ages of cambodia
If you are a Khmer, please accept the truth.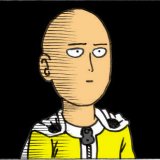 มีผู้เข้าชมแล้ว 896 ครั้ง
โพสท์โดย:
อ้ายเติ่ง
,
1Y
เป็นกำลังใจให้เจ้าของกระทู้โดยการ "VOTE" และ "SHARE"
Khmer culture in 400 years.
หากคุณเป็นเจ้าของนิตยสาร/โมเดลลิ่ง เอเจนซี่ ต้องการโปรโมท สามารถส่ง e-mail แจ้งทีมงานให้ตั้งค่า username ของคุณเป็น Official User ได้ที่ info@postjung.com โดยไม่มีค่าใช้จ่ายใดๆ