"สังข์ทอง" Thai performance art | Thailand 🇹🇭
กระดานสนทนาแบบมีรูปภาพประกอบ โพสท์โดย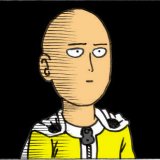 อ้ายเติ่ง
"สังข์ทอง" ©️Artist: Chatreenaluk Thongcallam
The tale of Sang Thong is well-known and appreciated by the Thai people in various regions and persisted in several regional versions in both oral and written. The oldest written version is Suwan Sangkha Chadok in Panyasa Chadok (Chadok - Jataka tales in Buddhism).
Other written versions also exist in various regions of Thailand, for example, Suwan Sangkha Kuman from the northeastern region and the Sang Thong Kham Kap from the southern region.
In addition to the popularity of the various versions of Sang Thong tale, other tales with similar stories also exist in various regions of the country, for example, Kam Ka Dam, Phae Kham, Thao Tao, Suwan Sirasa, and Taeng Khiao. They may not be the same story as Sang Thong tale but use a similar storyline or plot: the hero hiding behind an ugly or deformed physique, the hero in love with a high-born heroine and facing opposition by the heroine's father, the hero finally proving to every one of his good quality or physical beauty under the cloak of ugliness and deformity, the hero is eventually accepted by everyone. Similar stories are so numerous and popular in the repertory of Thai folk tales that it must be acknowledged that this type of story touches a chord in the Thai people's hearts.

Besides its popularity as literature, Sang Thong tale is also associated with, and plays a role in, the various Thai ways of life, for example, in the place names, vernacular expressions, folk songs, riddles, astrological texts, paintings, and other art forms. Today, the popularity of Sang Thong's story persists in other forms: students' textbooks, comic books, fairy tale books, animated cartoons, television folk tale dramas, or novels. It is also featured in contemporary arts such as in modern sculpture and modern puppet theatre.
The story and the characters of Sang Thong can also be found as the name of plants, amulets, titles of television shows, etc. Sang Thong, definitely as the Thai people's favorite story, is an intellectual cultural legacy that has withstood the test of time.


Tags ที่เกี่ยวข้อง :
ห้องเสื้อชาตรี
,
chachastudio
,
Thailand
,
UNESCO
,
dance
,
mask
,
khon
,
culture
,
performance
,
makeup
,
costume
,
สังข์ทอง
,
เจ้าเงาะ
,
รจนา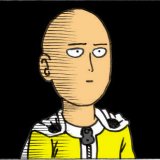 มีผู้เข้าชมแล้ว 1,622 ครั้ง
โพสท์โดย:
อ้ายเติ่ง
,
11M
เป็นกำลังใจให้เจ้าของกระทู้โดยการ "VOTE" และ "SHARE"
"สังข์ทอง" Thai performance art | Thailand 🇹🇭
หากคุณเป็นเจ้าของนิตยสาร/โมเดลลิ่ง เอเจนซี่ ต้องการโปรโมท สามารถส่ง e-mail แจ้งทีมงานให้ตั้งค่า username ของคุณเป็น Official User ได้ที่ info@postjung.com โดยไม่มีค่าใช้จ่ายใดๆ