Thai ancient temple at New Reoma World, Shikoku, Japan 🇯🇵 🇹🇭
กระดานสนทนาแบบมีรูปภาพประกอบ โพสท์โดย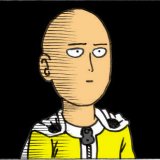 อ้ายเติ่ง
"New Reoma World" สวนสนุกสำหรับทุกคนในครอบครัว
สวนสนุกและรีสอร์ทญี่ปุ่นสร้างปราสาทหินแบบขอม ที่ได้รับแรงบันดาลใจมาจากปราสาทหินเขาพนมรุ้ง และปราสาทหินเมืองต่ำ จังหวัดบุรีรัมย์
โดยทั้งหมดเป็นผลงานช่างฝีมือคนไทย
____________________________________

Discover how it was at an energetic Japanese resort hotel in the 90's like in New Reoma World.
New Reoma World originally opened its door in 1991 and is the largest theme park in Shikoku and Chugoku Regions.
And it's also a massive complex including a Hotel, Onsen(hot spring), flower gardens and massive oriental cultural building's replicas including Angkor dynasty temple, Bhutanese castle, and a blue mosque.
The Kagawa locals say it's a perfect location for a family trip because there are a variety of attractions for different generations.
But, I personally view it as a place where you can enjoy lots of 90's Japanese attractions, the massive illumination and relax at the open-air onsen.
If you don't expect the state-of-the-art attractions, this retro, 90's-esque Japanese amusement park & resort hotel would be a great holiday location to enjoy and relax.
This Angkor dynasty styled temple was built by the hands of Thai master craftsmen after the original ancient temple in Thailand
Tags ที่เกี่ยวข้อง :
Japan
,
Tourism
,
Thai
,
culture
,
castle
,
traditional
,
northeastern
,
ปราสาทหิน
,
ไทย
,
ญี่ปุ่น
,
ปราสาทเมืองต่ำ
,
ปราสาทพนมรุ้ง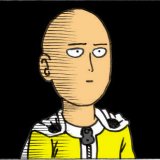 มีผู้เข้าชมแล้ว 893 ครั้ง
โพสท์โดย:
อ้ายเติ่ง
,
9M
เป็นกำลังใจให้เจ้าของกระทู้โดยการ "VOTE" และ "SHARE"
Thai ancient temple at New Reoma World, Shikoku, Japan 🇯🇵 🇹🇭
หากคุณเป็นเจ้าของนิตยสาร/โมเดลลิ่ง เอเจนซี่ ต้องการโปรโมท สามารถส่ง e-mail แจ้งทีมงานให้ตั้งค่า username ของคุณเป็น Official User ได้ที่ info@postjung.com โดยไม่มีค่าใช้จ่ายใดๆ