Nakee (นาคี) Thai TV series | Thailand 🇹🇭
กระดานสนทนาแบบมีรูปภาพประกอบ โพสท์โดย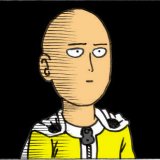 อ้ายเติ่ง
Kumkaew a beautiful girl of Baan Dorn Mai who has mystery birth. Nobody knows that she has supernatural power even herself. Tossapol an Archaeology student who unexpectedly see the statue of Nakee, and he enchant Nakee goddess. He can't withdraw from her, and leave everything for love and living beside her, but his love has many obstructions. Mor Auam, Yaem a village head man, Boonsong, Kor, Muengin, and many others who see the power of Nagee. They try to destroy Nagee goddess including Lumjiag a sexy girl who likes Tossapol. Fighting with mysterious power, stealing love and beating that go on by the way of human and magic, but all of them don't know this is anger power from past, and how is a retribution of each a person happen? Is the story of Naga keep going to the secret? Kumkaew who is n'ek in this lakorn is cursed. She has three bodies in herself: one body is an ordinary beautiful girl, one body is the elegant queen of the snake and other one is an ugly snake ghost. Kumkaew tries to conduct for leaving from this cursing, but she is chased, and have to separate from her lover. A man who gives her love no matter what she is.
Kumkaew, @taewaew_natapohn beautiful girl of 'Don Mai Pha' village, her national origin a mystery. No one even knows that she has superhuman powers!
Thosapol, @ken_phupoom archeology student, accidentally unearthed the statue of 'Nagi' and he struck charm. 'Goddess Nagi' and can't withdraw. He sacrificed everything for love because want to be beside her. But his love for her full of the obstacles is enormous. because other people
Doctor UAM -Kumnun Yam -Boonsong-NaiKor-MuangInn. Many people have found the magic of goddess Nagi.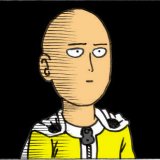 มีผู้เข้าชมแล้ว 1,825 ครั้ง
โพสท์โดย:
อ้ายเติ่ง
,
9M
เป็นกำลังใจให้เจ้าของกระทู้โดยการ "VOTE" และ "SHARE"
Nakee (นาคี) Thai TV series | Thailand 🇹🇭
หากคุณเป็นเจ้าของนิตยสาร/โมเดลลิ่ง เอเจนซี่ ต้องการโปรโมท สามารถส่ง e-mail แจ้งทีมงานให้ตั้งค่า username ของคุณเป็น Official User ได้ที่ info@postjung.com โดยไม่มีค่าใช้จ่ายใดๆ