Thailand 🇹🇭 | The Khon mask dance in the reign of King Rama VI.
กระดานสนทนาแบบมีรูปภาพประกอบ โพสท์โดย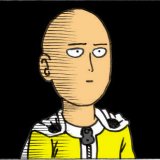 อ้ายเติ่ง
His Majesty King Vajiravudh (Rama VI) of the Chakri dynasty had a great interest in the Ramakien and dramas in general. He composed a few episodes of the Ramakien, many modern dramas, essays as well as translated or adapted Western and Indian plays to present to the Thai audience. His Ramakien kept closer to the original story of the Valmiki Ramayana. His promotion of Khon and dramas helped preserve the valuable Thai heritage.
The artistic traditional dance was flourishing.

King Rama VI officially endorsed the establishment of the Royal Entertainment Department consolidating the Royal Orchestra and Masked Dance Drama Department. He also allowed government officials and bureaucrats to practice the Khon and perform for charity, which was called Royal Khon. The instrument for this event was specially made, and accessories ordered from Europe.
Khon masked dance drama in Thailand
Inscribed in 2018 on the Representative List of the Intangible Cultural Heritage of Humanity.
Khon, the Khon Masked Dance Drama in Thailand, is a performing art that combines musical, vocal, literary, dance, ritual, and handicraft elements.
Khon performances – which involve graceful dance movements, instrumental and vocal renditions, and glittering costumes – depict the glory of Rama, the hero, and incarnation of the god Vishnu, who brings order and justice to the world. The many episodes depict Rama's life, including his journey in the forest, his army of monkeys, and his fights with the army of Thosakan, king of the giants.
On one level, Khon represents high art cultivated by the Siamese/Thai courts over centuries, while at another level, as a dramatic performance, it can be interpreted and enjoyed by spectators from different social backgrounds. Khon has a strong didactic function, reinforcing respect for those of higher age and status, the mutual dependence between leaders and followers, the honor of rulers, and the triumph of good over evil.
Traditionally, Khon was transmitted in the royal or princely courts, and in dance masters' households. Today, however, transmission occurs mostly in educational institutions, while still adhering largely to traditional methods. Concerted efforts are made to ensure the continuity of the practice, including through the establishment of training and performance clubs that help reach out to young people.


#ThaiDance #นาฏศิลป์ไทย #โขน #UNESCO #IntangibleHeritage #dance #national #traditional #antique #weaving #clothes #people #asian #culture #performance #รำไทย #ละคร #makeup #artist #music #jewelry #gold #diamond #Khon #Thailand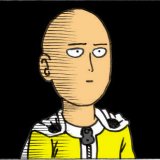 มีผู้เข้าชมแล้ว 913 ครั้ง
โพสท์โดย:
อ้ายเติ่ง
,
9M
เป็นกำลังใจให้เจ้าของกระทู้โดยการ "VOTE" และ "SHARE"
Thailand 🇹🇭 | The Khon mask dance in the reign of King Rama VI.
หากคุณเป็นเจ้าของนิตยสาร/โมเดลลิ่ง เอเจนซี่ ต้องการโปรโมท สามารถส่ง e-mail แจ้งทีมงานให้ตั้งค่า username ของคุณเป็น Official User ได้ที่ info@postjung.com โดยไม่มีค่าใช้จ่ายใดๆ