Laos 🇱🇦 | "ງານແຕ່ງ ລາວ" Laos traditional wedding costume
กระดานสนทนาแบบมีรูปภาพประกอบ โพสท์โดย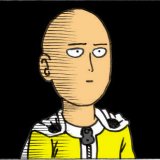 อ้ายเติ่ง
MARRIAGE AND DIVORCE IN LAOS
Credit: http://factsanddetails.com/southeast-asia/Laos/sub5_3b/entry-2953.html
Young people are relatively free to choose their partners but generally need their parent's consent to get married. Young men and women often meet eligible partners at dances held during festivals, where they are free to sit and talk privately. Young people often marry cousins or someone from their own village. The law allows marriage under the age of 18 in "special and necessary cases," often cases of underage pregnancy, and a considerable percentage of women married before reaching the age of 18.
Marriage is traditionally established by elopement, living together, or a more elaborate marriage ritual among wealthier people. Polygyny is traditionally allowed but uncommon since the Communist government outlawed it shortly after coming to power in 1975. Further, having multiple wives generally was restricted to the elite because it required the ability to maintain a larger household. However, many men have mistresses.
Marriage occurs through a blend of traditional and modern practices. In earlier generations, marriages may have been arranged by the families, but at least since the 1960s, most couples usually have made their own choice, which is communicated to the parents. A bride-price is negotiated, which often defrays the expenses of the wedding. The wedding takes place at the home of the bride's family,
Divorce is frowned upon but may be initiated by either party. Divorce may be initiated by either party. If a couple encounters domestic difficulties, the two families usually address the problem first. If necessary, the village elders join the attempt to resolve the couple's differences and achieve reconciliation. After a divorce, both husband and wife may return to their families of birth, unless either can make a living other than from farming. Children of divorce may remain with either parent. In the case of a spouse's death, the widow or widower may return to their natal household but more commonly maintain an independent household or remarry. The choice often hinges on the ages of children; if none are old enough to help in the fields, the family has a difficult time surviving without extra help. [Source: Library of Congress]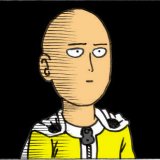 มีผู้เข้าชมแล้ว 620 ครั้ง
โพสท์โดย:
อ้ายเติ่ง
,
7M
เป็นกำลังใจให้เจ้าของกระทู้โดยการ "VOTE" และ "SHARE"
Laos 🇱🇦 | "ງານແຕ່ງ ລາວ" Laos traditional wedding costume
หากคุณเป็นเจ้าของนิตยสาร/โมเดลลิ่ง เอเจนซี่ ต้องการโปรโมท สามารถส่ง e-mail แจ้งทีมงานให้ตั้งค่า username ของคุณเป็น Official User ได้ที่ info@postjung.com โดยไม่มีค่าใช้จ่ายใดๆ