Only 4 Countries in SEA You can find the Old Puppetry!🧡
กระดานสนทนาแบบมีรูปภาพประกอบ โพสท์โดย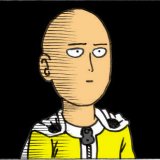 อ้ายเติ่ง
Only 4 Countries in SEA You can find the Old Puppetry!


Myanmar
Yoke thé or Marionette Puppetry. Although the term can be used for marionettes in general, its usage usually refers to the local form of string puppetry. Like most of the Burmese refined art, yoke thé performances originated from royal patronage and were gradually adapted for the wider populace. Yoke thé are almost always performed in the form of Burmese operas.

Burmese marionettes are very intricate and their use requires dexterous skills, as they employ 18 or 19 wires for male and female characters respectively, and each puppet is controlled by only one puppeteer.

Vietnam
Mua Roi Nuoc or Water Puppets, which means 'puppets that dance on water, is an ancient art that dates back to the 11th century in the Red River Delta. This art form is unique to North Vietnam and has in recent decades become known outside Vietnam.

Water puppetry is performed by up to eight puppeteers, who stand waist-deep in a pond of water, standing behind a bamboo screen. Using string, wires, and bamboo poles, the puppeteers make the puppets glide across the water. It is thought that this form of puppetry was performed at times when the rice paddies were flooded.

he plays are generally based on traditional tales and myths. The puppets are about 60 centimeters tall and stand on small wooden platforms. They are made of wood that has been painted and then lacquered and is therefore waterproof.

The audiences sat on the shore to watch the plays, which are accompanied by live musicians performing music, sound effects and the puppets' voices. Songs telling the story being acted are performed by cheo (Vietnamese opera) singers.

Thailand
Hun Lakhon Lek has been a form of entertainment for the Thai people and foreigners alike for more than a century. It was invented by Kru Krae Suppawanich in 1901 during the reign of King Mongkut (King Rama IV). He developed it while trying to construct a Hun Laung (Royal Thai puppet), which he found involved too many complicated structures and too many strings. He decreased the number of the strings inside the puppet, and thus invented Hun Lakhon Lek. His first performance was in Varadis Palace.

Kru Kare continued performing with his puppets, but after World War II he found he was growing older, and that Hun Lakhon Lek lek was beginning to decrease in popularity. He passed 30 of his puppets onto his daughter-in-law, and the rest of his puppets were "drowned" in the Chao Phraya River. Later on, his daughter-in-law passed the remaining puppets on to Sakorn Yang-keawsot (English nickname Joe Louis) because of his ability in performing with the puppets. Hun Lakhon Lek was brought back to the public eye by the ministry of culture at the celebration of the 200th anniversary of Bangkok in 1985, and has been publicly performed continuously ever since.

Indonesia
Wayang Golek or Figure Puppets is a traditional form of puppet theatre play originally found in the cultures of Java, Indonesia. The traditional form of puppet theatre art found in Indonesia and other parts of Southeast Asia, wherein a dramatic story is told through shadows thrown by puppets and sometimes combined with human characters. The art form celebrates Indonesian culture and artistic talent; its origins are traced to the spread of Hinduism in the medieval era and the arrival of leather-based puppet arts called thalubomalata from southern India.

Wayang refers to the entire dramatic show. Sometimes the leather puppet itself is referred to as wayang. Performances of shadow puppet theatre are accompanied by a gamelan orchestra in Java, and by gender wayang in Bali. The dramatic stories depict mythologies, such as episodes from the Hindu epics the Ramayana and the Mahabharata, as well as local adaptations of cultural legends. Traditionally, a wayang is played out in a ritualized midnight-to-dawn show by a Dalang, an artist, and a spiritual leader; people watch the show from both sides of the screen.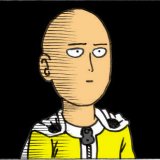 มีผู้เข้าชมแล้ว 172 ครั้ง
โพสท์โดย:
อ้ายเติ่ง
,
1M
เป็นกำลังใจให้เจ้าของกระทู้โดยการ "VOTE" และ "SHARE"
Only 4 Countries in SEA You can find the Old Puppetry!🧡
หากคุณเป็นเจ้าของนิตยสาร/โมเดลลิ่ง เอเจนซี่ ต้องการโปรโมท สามารถส่ง e-mail แจ้งทีมงานให้ตั้งค่า username ของคุณเป็น Official User ได้ที่ info@postjung.com โดยไม่มีค่าใช้จ่ายใดๆ