🇹🇭 THAILAND | Gingala Lanna Bird Dance
กระดานสนทนาแบบมีรูปภาพประกอบ โพสท์โดย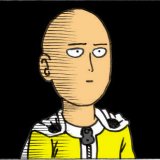 อ้ายเติ่ง
ฟ้อนนกกิงกะหร่า 📷Credit: Aradin Gallery
✦ Ginggala Bird Dance by Shan or Tai Yai ethnic in northern Thailand
👑 It is imitated from animal gestures in the Himmapan forest, like the Kinnaree(female bird with a human head). From the legend, a group of Kinnarees dances to pay respect to the Lord Buddha on the day he returns from the second heaven where Indra dwells.
✦ Clothing and accessories worn during the dance are considered sacred just as the dancers; this includes the headdress and wing accessory portraying this feathered being, which also suggests mystical associations. Because these items are sacred, no one can step over the dance clothes and the musical instruments. Traditionally, a mask was required in dancing Ginggala, although now this rule has been relaxed. The performers' intentions are considered more important than strict adherence to consuming conventions.
+-+-+-+-+
✦ The Shan people, also known as Tai Yai (Thai: ไทใหญ่), are a Tai ethnic group in Southeast Asia. They are the biggest minority group in Myanmar, making up about 10% of the population. Estimates of the number of Shan people in Myanmar range from 4 to 6 million. Most of them live in Shan State, which is the biggest state in the country. They also live in other areas of the country such as Kachin and the Kayan States and the Mandalay region. There are Shan living in the Yunnan province of China where they are called "Dai". The Ahom people in Assam and Arunpradhes States in India are also considered Shan.
✦ Laos has a small Shan minority group as well. Thailand has a large Shan population. In Thailand, they are also known as Ngio or Ngiauw (Thai: เงี้ยว) in the Tai yuan language. Just like the Thai people the Shan originally migrated from Yunnan in China. Tai Lue, Tai Khün, and Tai Nuea are subgroups of the Shan people.
Tai Yai or Tai Luang (ไทใหญ่ หรือ ไตหลวง, ไตโหลง)
✦ "Yai" or "Luang" means "big". Tai Yai or Tai Luang means "big Tai". This seems to refer to the fact that the language group is bigger than the Thai-speaking population. The Thai and Lao languages belong to the Tai-Kadai language group. This is a group of tonal languages, which also belong to the Tai Lue, Tai Khün, Tai Ya, and other languages. That is the only explanation I can find for "Tai Yai". The term "Shan" originates from Burma and is derived from the term Siam, the former name of Thailand. It means that the Burmese acknowledged that the Tai-speaking people within their borders are the same people, who live in Siam.
✦ The Thai language and the language of the Tai Yai people are mutually unintelligible. Also, the alphabets are significantly different. I can read and write Thai but can't make anything from the Tai Yai alphabet. Also, the Tai Yai and Tai Lue languages and alphabets are different.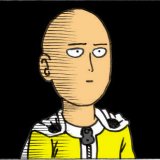 มีผู้เข้าชมแล้ว 524 ครั้ง
โพสท์โดย:
อ้ายเติ่ง
,
6M
เป็นกำลังใจให้เจ้าของกระทู้โดยการ "VOTE" และ "SHARE"
🇹🇭 THAILAND | Gingala Lanna Bird Dance
หากคุณเป็นเจ้าของนิตยสาร/โมเดลลิ่ง เอเจนซี่ ต้องการโปรโมท สามารถส่ง e-mail แจ้งทีมงานให้ตั้งค่า username ของคุณเป็น Official User ได้ที่ info@postjung.com โดยไม่มีค่าใช้จ่ายใดๆ