Ong Bak 2: The Beginning (องค์บาก 2)
กระดานสนทนาแบบมีรูปภาพประกอบ โพสท์โดย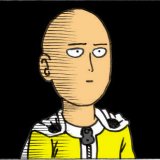 อ้ายเติ่ง
Ong Bak 2: The Beginning (Thai: องค์บาก 2) is a 2008 Thai martial arts film co-directed by and starring Tony Jaa. It is a follow-up to Jaa's 2003 breakout film Ong-Bak: Muay Thai Warrior.
The film is set in Siam in the 15th century during the reign of Borommarachathirat II of the Ayutthaya Kingdom (reigned 1424–1448). Tien, the son of the nobleman Lord Sihadecho, aspires to be a warrior like his father but, much to his disdain, he is forced to learn dancing instead of combat skills. Meanwhile, Lord Rajasena, a treacherous warlord, sends assassins to kill Sidahecho's family. Tien, the only survivor in the massacre, manages to escape and he swears vengeance on Rajasena.
Tien is captured by a group of slave traders, who throw him into a pool with a large crocodile when he proves uncontrollable. Just then, the Pha Beek Khrut ("Garuda Wing Cliff"), a group of warriors specialising in various Asian martial arts, show up and attack the slave traders. Chernang, the group's leader, saves Tien by throwing him a knife, which Tien uses to slay the crocodile. Intrigued by the boy's physical prowess and sheer willpower, Chernang takes Tien to meet Master Bua, a soothsayer who claims that Tien is destined to become a great warrior. Chernang adopts Tien as his son and gets his followers to train him in the different types of Asian martial arts, including muay boran and krabi krabong, Japanese kenjutsu and ninjutsu, Malay silat, as well as various Chinese martial arts. Tien also learns to use weapons such as the ninjatō, katana, jian, dao, talwar, nunchaku, rope dart, and three-section staff.[2]
When Tien grows older, he is eager to start his quest for vengeance. With help from the Pha Beek Khrut, he tracks down the slave traders who enslaved him and kills them. After that, he disguises himself as a dancer and infiltrates Lord Rajasena's palace to assassinate the warlord. After he had apparently killed Rajasena, he returns to the Pha Beek Khrut village, where he comes under attack by many masked assassins. After defeating wave after wave of assassins, he finally meets his match at the hands of Bhuti Sangkha ("Crow Ghost"), a formidable martial artist.
Shortly after Bhuti Sangkha leaves, Tien finds himself surrounded by Rajasena's soldiers. It turns out that Rajasena has survived the assassination attempt because he was wearing an armored tunic beneath his robes. Rajasena then reveals to Tien that Chernang was actually the masked warrior who killed Tien's father years ago. Chernang explains to Tien that he must obey Rajasena or else the warlord will send his army to destroy the Pha Beek Khrut. As Tien reluctantly fights Chernang, the latter pins him to the ground, acknowledges him as his adoptive son, and asks him to kill him and avenge his father. Chernang then causes the blade of Tien's sword to snap and slash across his throat, killing himself.
Exhausted after all the fighting and devastated by the shocking revelation, Tien collapses on the ground. As Rajasena's soldiers close in and surround him, Rajasena orders Tien to be taken away and slowly tortured to death. As the movie ends, a voiceover explains that Tien "may find a way to cheat death again", and shows him with a fully-grown beard standing in front of a scarred golden Buddha statue.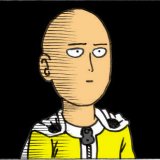 มีผู้เข้าชมแล้ว 947 ครั้ง
โพสท์โดย:
อ้ายเติ่ง
,
1Y
เป็นกำลังใจให้เจ้าของกระทู้โดยการ "VOTE" และ "SHARE"
Ong Bak 2: The Beginning (องค์บาก 2)
หากคุณเป็นเจ้าของนิตยสาร/โมเดลลิ่ง เอเจนซี่ ต้องการโปรโมท สามารถส่ง e-mail แจ้งทีมงานให้ตั้งค่า username ของคุณเป็น Official User ได้ที่ info@postjung.com โดยไม่มีค่าใช้จ่ายใดๆ