Lompok: Siamese Hat of Rank and Case | THAILAND 🇹🇭
กระดานสนทนาแบบมีรูปภาพประกอบ โพสท์โดย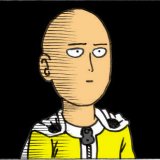 อ้ายเติ่ง
Lomphok-The tall white hat with bamboo framing inside.
And Khrui-A lighweight robe worn as an outer garment.
📸credit: Thai Style Studio, โลโต Siam Liger.
✦ The lomphok (Thai: ลอมพอก; literally, "piled up and layered-wrapped head cover") is a ceremonial headgear of Thailand, historically worn by royalty and nobility.
It is a tall pointed hat, made of white cloth wrapped around a bamboo frame, the arc around the head will have "เสวียน: swean" is a solid gold circlet and with golden flowers on top.
The lomphok is believed to have been adapted from the turbans of Safavid-dynasty Persia during the Ayutthaya period, and its use is extensively documented by European writers who came into contact with Siam during the reign of King Narai.
✦ Jean Donneau de Visé: wrote a description of the dress of the Siamese ambassadors who had developed good relations with France during the reign of Louis XIV:
"For their audiences, the three mandarins worethe Persian-inspired Siamese court dress;
"garments of damask reaching to their knees, which were covered by a longer one of scarletand ornamented with gold lace of the width ofthree fingers. They were each girded with agolden belt and at their sides they wore each adagger with a golden hilt. Their heads werecovered with a turban manufactured of the finestwhite cloth, girded round the head, in the formof a crown, with a solid gold circlet three fingerswide, the whole thing being fastened with agold cord under their chin'."
✦ In particular, its use by Kosa Pan and the other diplomats of the embassy to the court of Louis XIV in 1686 became a sensation in French society. Today, the lomphok can be seen worn by officials in the Royal Ploughing Ceremony and royal funeral processions.
——————•♦•——————
✦ ออกพระวิสูตรสุนทร (ปาน): Okphra Wisut Sunthorn, alias Kosa Pan, was the ratchathut (first ambassador) of that embassy, and later (1688) became phra khlang (minister in charge of the royal stores, ports, and relations with foreigners) under King Phetracha, after the death of King Narai (July 1688).
Besides this first ambassador, the embassy was composed of the uppathut (second ambassador), Okluang Kanlaya Ratchamaitri (an experienced diplomat who had taken part in several missions to China), and the trithut (third ambasador), Okkhun Siwisan Wacha (a thirty-year-old diplomat).
In addition, there were a lot of attendants in their service: eight khunnang (nobles with conferred rank), some khunmun (mandarins of lower rank, serving as secretaries), numerous servants, and twelve young Siamese who were to study the French language, as well as the country's arts and crafts.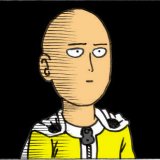 มีผู้เข้าชมแล้ว 472 ครั้ง
โพสท์โดย:
อ้ายเติ่ง
,
9D
เป็นกำลังใจให้เจ้าของกระทู้โดยการ "VOTE" และ "SHARE"
Lompok: Siamese Hat of Rank and Case | THAILAND 🇹🇭
หากคุณเป็นเจ้าของนิตยสาร/โมเดลลิ่ง เอเจนซี่ ต้องการโปรโมท สามารถส่ง e-mail แจ้งทีมงานให้ตั้งค่า username ของคุณเป็น Official User ได้ที่ info@postjung.com โดยไม่มีค่าใช้จ่ายใดๆ