🇹🇭 THAILAND | "กุมภกรรณทดน้ำ" The Royal Khon Performance 2023
กระดานสนทนาแบบมีรูปภาพประกอบ โพสท์โดย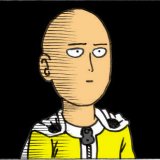 อ้ายเติ่ง
นางคันธมาลีและบริวารมาเก็บดอกไม้
📷Credit: Chukiate Lertpenmayta
📣 โขนพระราชทาน พ.ศ.๒๕๖๖ "กุมภกรรณทดน้ำ" The annual Royal Khon this year will be in the episode of Kumphakan Blocking the River, which will be on stage at Thailand Cultural Centre between 5 November- 5 December 2023.
📌 Facebok: Khon Performance โขนมูลนิธิส่งเสริมศิลปาชีพฯ
——————•♦•——————
✦ The Ramakien describes an episode of Kumbhakarna making a dam with his body to block the river water flowing to Rama's army. After Kumphakan's ploy had been foiled by Hanuman, Ravana ordered Kumbhakarna to lead an army. However, in order to make sure to win the battle, he needed the magic lance he had once received from Brahma. In order to restore the weapon's invincibility, Kumbhakarna initiated a magic rite to sharpen his weapon. If this spear pierced someone, it would not be able to withdraw the spear from the body, and when the sunlight hit the body, it would instantly die.
To stop this, Vibhisana suggested that Hanuman transform into a decaying dog floating on the river, and Angada into a crow noisily feeding on the dog's suppurating bowels (top part of panel). They floated past Kumbhakarna, irritating him with their stench and filth, disrupting his ceremony, and breaking his lance (lower part of the panel).
——————•♦•——————
✦ The Support Foundation under the Queen Mother's Patronage Organize a Royal Khon performance Participate in fulfilling Their Majesty's wishes have command Ramayana: Kumphakan Blocking the River from 5 November to 5 December 2023 at the Thailand Cultural Centre in Bangkok.
✦ Khon performance is an ancient Thai theater that has existed since the Ayutthaya period. It is a performance used in royal ceremonies from ancient times until the present. Khon performance depicting the story of Ramayana The plot is derived from the Indian epic Ramayana. The story is about the war between the armies of Rama and Ravana. The story has fun and many characters and serves as a reminder to govern the behavior of the people in terms of honesty, honesty, and courage.
✦ Khon is a traditional dance drama that only relates the story of the Ramakien, itself being one derivative of the world-renowned Hindu epic Ramayana originating from India. Historically, Khon's performance took place solely within the walls of the royal court. However, subsequently, this classical performance could be enjoyed by the general public, and both men and women were accepted to perform in this traditionally all-male play.
✦ Khon has a history that dates back hundreds of years.
It started in the royal court and later spread into wider Thai society. Today, Khon performing arts are still being taught and transmitted across the country. Thus, there continues to be practice and transmission. Aside from the music and the singing arts, which can be seen on stage during a performance, Khon also involves a mix of various other Thai arts and crafts, including painting, sculpture, jewelry, embroidery, and carpentry, all of which require expertise and specialized skills. This knowledge and the various skills also need to be safeguarded, along with the Khon performing arts and music.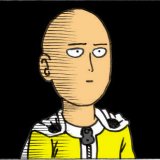 มีผู้เข้าชมแล้ว 557 ครั้ง
โพสท์โดย:
อ้ายเติ่ง
,
2M
เป็นกำลังใจให้เจ้าของกระทู้โดยการ "VOTE" และ "SHARE"
🇹🇭 THAILAND | "กุมภกรรณทดน้ำ" The Royal Khon Performance 2023
หากคุณเป็นเจ้าของนิตยสาร/โมเดลลิ่ง เอเจนซี่ ต้องการโปรโมท สามารถส่ง e-mail แจ้งทีมงานให้ตั้งค่า username ของคุณเป็น Official User ได้ที่ info@postjung.com โดยไม่มีค่าใช้จ่ายใดๆ